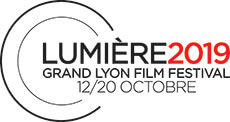 The Festival Lumière,also called the Grand Lyon Film Festival,
is a film festival held by the Institut Lumière
and Metropolitan Lyon.

A partnership spanning more than 10 years

Since 2014, Groupe Adéquat and the Lumière festival have forged strong links around the common values ​​of proximity, openness, excellence with the desire to make the city of Lyon shine locally, where it all began for cinema and for the Adéquat Group, but also internationally, since these two Lyon jewels have grown and evolved to go beyond the simple framework of Lyon or France.
The Lumière festival is currently THE world event for heritage cinema with more than 170,000 festival-goers. For its part, the Adéquat Group is one of the TOP 40 of the world's largest recruitment companies, with 160,000 people supported each year towards permanent or temporary employment.

Becoming a patron of the Festival means supporting a unique cultural event that revives the richness of a memory belonging to all, bringing it into the present, exploring French cinematographic history, celebrating youth and offering an experiential approach bringing together, around a common passion for film, audiences both young and old, members of the public and artists.
Over the years, Groupe Adéquat's commitment alongside the Lumière Festival has materialized throught a threefold desire :
• Support the influence of the 7th Art (and more preciesly heritage cinema) in the world,
• Affirm its attachment to Lyon and its cultural richness,
• Promote this "festival for all" among its permanent employees, temporary workers and clients.
Our other partnerships