The first month of activity of Groupe Adéquat at the Tony Parker Adéquat Academy has just finished in style!
This first month was dedicated to discovering the world of employment through workshops organized by two of our brands,  Adsearch & Adéquat .
Adsearch spoke on Wednesday 16 October to enlighten academics on the theme of "Introducing yourself in the world of business". Adsearch employees who were present voluntarily addressed the classic points of a recruitment process: from writing a curriculum vitae to conducting a good interview. The students, divided into four different working groups, actively participated in the simulation of the most important steps for a successful recruitment process.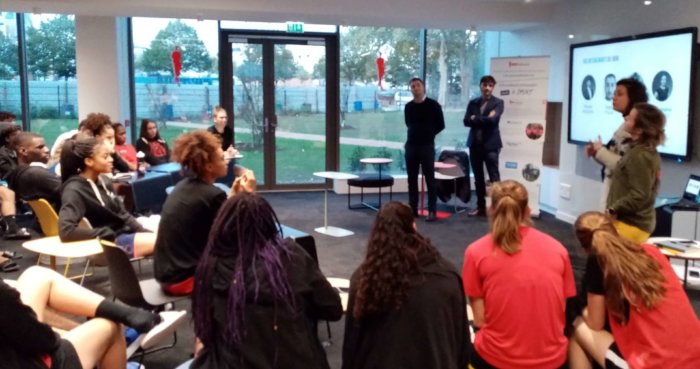 Adéquat dedicated the day of October 24th to the behavioural aspect in order to highlight "The importance of getting to know each other better" and therefore to be able to highlight one's own qualities, typical of the character of each of us. In this case too, students were actively involved through behavioural games that showed the importance of knowing their strengths and putting them into practice, also in relation to others.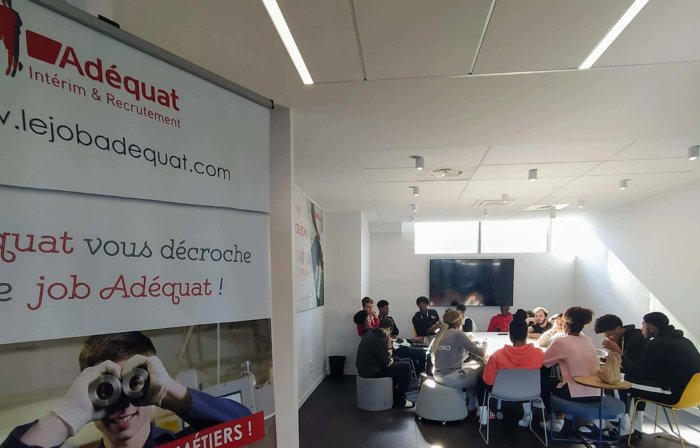 The month of October was also devoted to individual meetings between a Groupe Adéquat's expert and academics, in order to enable them to draw up an Action Plan to be developed during the year.
The action of Groupe Adéquat within the Tony Parker Adéquat Academy will be to address the different aspects of the world of work, in a regular and playful way, in order to allow academics to gradually start preparing their entry into the real world of work.
The next step to come in November!