Adéquat and Olympique Lyonnais have just signed a partnership agreement for the seasons 2018-2019 and 2019-2020. With this partnership, the brand that has been standing out on the french staffing market (biggest progression for the past 3 years) becomes a major partner of Lyon's football club. Adequat's historic silhouette will stand on the men's professional team's sleave during all League 1 games.
A will to be more visible, and to take another big step ! 
---
This partenership is clearly the reflection of Adéquat's ambition to take another step in its development. Already recognized as the staffing brand that stands out in France, with a national coverage (260 agencies), over 25000 people in position each day within all industries, and with a growth largely exceeding the market. Today, Adéquat wants to make it known !
The aim : to use this media coverage to develop a new form of communication with its 3 central audiences that are its permanent employees, its temporary workers and its clients.
If Adéquat has already taken its first steps in the sports industry, as ASVEL Lyon-Villeurbanne's official partner and as co-founder of the Tony Parker Adéquat Academy. It is the first time that the staffing brand invests itself as major partner in professional football by displaying itself on the shirts of one of France's greatest football teams.
A choice of the heart… and of the reason !
---
This partnership isn't due to luck as it makes Adéquat's discrete but existing support of the team concrete. Created in 1987 in Lyon, Adéquat has naturally built a strong relationship with Olympique Lyonnais over the years. This partnership is therefore also a choice of the heart for Adéquat, its leaders, but also for many of its permanent and temporary workers  that are true and passionate fans of the club presided over by Jean-Michel Aulas. This passion was clearly expressed throughout the shooting of this partnerships' campaign as all 'models' are coworkers or temporary workers of Adéquat and all big supporters of Olympique Lyonnais.
But as the heart does not always rule, it is with a will of coherence that Adéquat choses to associate its image to the one of Olympique Lyonnais. Indeed, it is the excquisite mix of its strong values and ambition that seduced Adéquat's leaders. Mostly because it is by its faith in training and its stability that Olympique Lyonnais has built its success and durable growth. The same goes for Adéquat that has constantly put the development of its employees and the construction of a lasting relationship with them forwards to differenciate itself from the market.
Further than the partnership, an involvement in the " FAN EXPERIENCE "
---
Above the visibility that this new partnership should unveil, Adéquat is willing to get involved with Olympique Lyonnais and to accompany the club in its projects. Because it is so proud to become a major partner at Olympic Lyonnais and to appear on their shirt, Adéquat is even prouder of the trust and consideration that the club has given it in the organisation of its meetings.
In the scope of this reinforced partnership, Adéquat's event agency has hired over 500 persons to work on the events happening at the Groupama Stadium, Olympique Lyonnais' games included. The club, its fans and its partners can count on Adéquat's demanding nature and professionalism to make this mission a success.
More than a simple partner, Adéquat wishes to become an important actor of the good proceedings of Olympique Lyonnais' games and of Groupama Stadium's events. On this level, the ambition is clearly to support Olympique Lyonnais in its desire to offer each fan a unique experience at the Groupama Stadium.
Testimony
---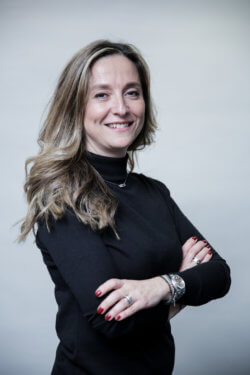 Eve-Marie Cornaz – Sales Director at Adéquat – Member of Groupe Adéquat's Board of Directors
"It is a huge pride for Adéquat to become a major partner of Olympique Lyonnais. A huge pride for our permanent workers, that hope for our brand to be known to everyone. A huge pride also for the tens of thousands of temporary workers, that work each year for Adéquat. And last but not least, a huge pride of our clients, who trust us – some of them for the past 30 years, and who have enabled us to reach  such impressive results. We will have our hearts set on being inventive and innovative regarding the best way to activate this partnership and in order to be a major partner in the club's daily life. More personnaly, as an inhabitant of Lyon and a long time fan of Olympique Lyonnais, I am above delighted !"
About Adéquat 
---
Founded in 1987 in Lyon, Adéquat is the brand that stands out on the french staffing market (biggest progression for the past 3 years).
Throughout its dynamic network of local agencies (temporary, fixed-term or open-ended employment contracts), and its presence on the entire french territory (260 agencies) and in Belgium (5 agencies), it is over 25000 people in position each day within all industries.
Adéquat stands out by its corporate culture, focused on the client and the commitment of its employees. Thanks to the unique DNA, combining human and innovation, Adéquat has been able to reach a significant size. Thus enabling her to accompany even the biggest firms, while keeping an agile functioning and short decision-making processes.
Naturally engaged, Adéquat is co-founder of the Tony Parker Adéquat Academy, major partner of Olympique Lyonnais' masculine professionnal team for the seasons 2018-2019 / 2019-2020 and actively invested in important subjects such as digitalisation of the employment market, the feminisation of jobs and the development of diversity in the workplace.
Adéquat is a brand of Groupe Adéquat, french and independant group, listed in the 50 Largest Global Staffing Firms (according to SIA).
---
For all question and interview requests : 
Contact 
communication@groupeadequat.fr
115 Avenue Maréchal de Saxe, 69003 Lyon
04 26 23 13 11