"Make the earth a better place to live" is the premise that we hear most frequently in recent times. Whether it's the News, the Social Networks or the information that we hear and read every day, the interest in environmental protection occupies an increasingly important place in our daily lives.
Individuals, governing bodies and companies all over the world can support the environmental care. How is it possible? The three R's of sustainability are the answer: Reduce, Reuse…and then Recycle.
Simply cutting down on the amount of non-recyclable materials we throw out is easier: we can reduce waste for example bringing our reusable tote bags to purchase groceries, avoiding disposable items such as paper plates, cups, and utensils, or switching from mail to paperless statements (bills, financial statements, newsletters, etc.) and have them e-mailed instead.
There are several initiatives in our company to protect the environment, one of them is to choose to print the "Grand Journal" internal magazine on recycled paper.
Our best practice in the morning? We reuse Groupe Adéquat's Mug for our daily coffee, it is a healthy way to start our working day!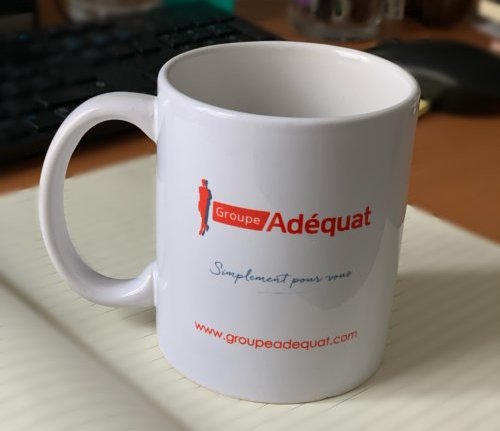 At Groupe Adéquat we are very concerned about this issue. Where we do not arrive with the first two "R", our efforts are focused on the last one, Recycling.
Recently our environmental action has been supported by ELISE, a company founded in 1997 with a dual vocation: to actively participate in the protection of the environment while creating local and sustainable jobs for people in difficulty. ELISE is the first company in France in its sector to implement a recruitment policy based on solidarity!
Hopefully we wrote this article to show how much we care about environment. Not just for us, but also for our kids, grandchildren, and anyone that follows in our footsteps. When we take care of our planet, we take care of us.