Second "Successful job search" workshop for Tony Parker Adéquat Academy students!
How to succeed your job search ?
For this new workshop dedicated to job search. Facing them, the Academy's post-baccalaureate students discovered the multiple ways of looking for a job on the various websites and social networks, thanks to the intervention of Emeric DESCOMBES, Coordinator of the Group's Talents & Customer Marketing Experience department. Adequate.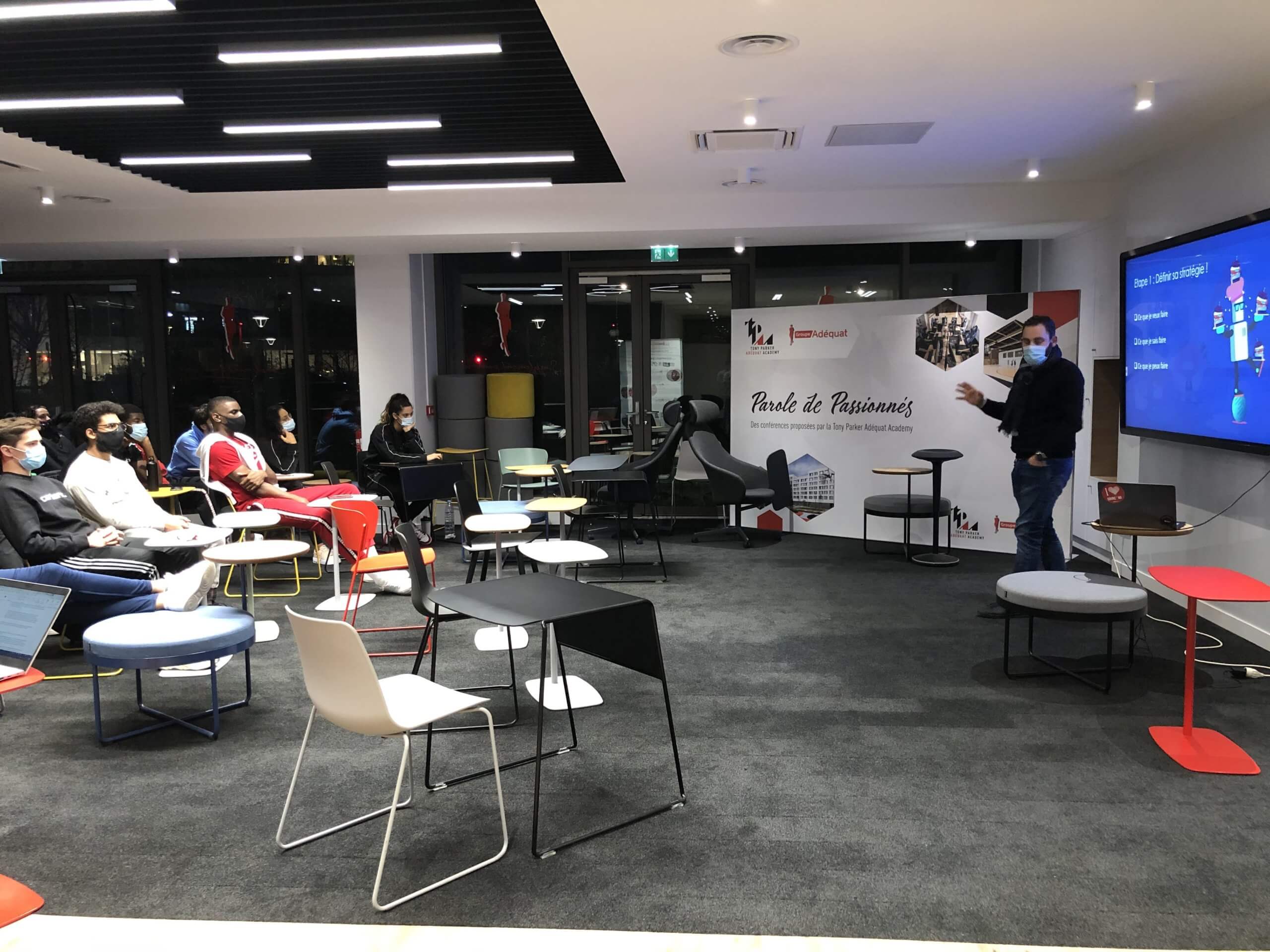 Interested and attentive, the students participated and shared their experiences in their first job searches. An intervention based on 3 pillars of job search: Define your strategy, Become visible to recruiters and Get the job of your dreams. A workshop that makes all the more sense in the students' curriculum since after this intervention, we will put our finger on the verbal and non-verbal communication scheduled for January 13.
Adéquat and the Groupe Adéquat brands are associated more than ever with the Tony Parker Adéquat Academy project, thanks to numerous interventions like this one with the students of the Tony Parker Adéquat Academy.